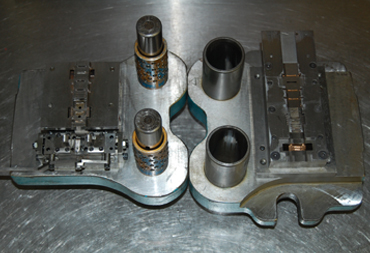 Tool and Die
Prototyping
Production stamping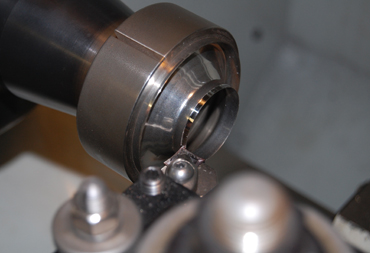 Second operation machining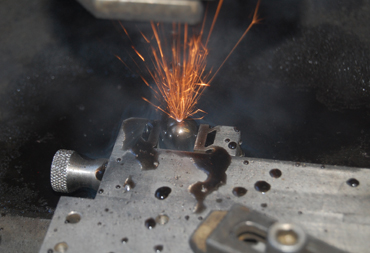 Hole popping
Tumble Deburring.
Inspection
Inspection
Video measuring, optical and hand tools are all professionally calibrated yearly.
Grass Manufacturing creates metal stampings with the precision usually associated with Machined parts. Production yields with zero defects are regularly reported by our customers including parts with dimensional tolerances tighter than +/- 0.0005". This precision is the result of nearly seven decades of experience in designing and producing class A and class B tooling, tooling which produces parts that consistently meet or exceeds the specifications for the many industries we serve. We routinely use a wide variety of common and specialty metals from Stainless, Copper and Nickel alloys to Molybdenum, Tantalum sheet, strip, coil and foils down to .001 thick.
Our expert staff possesses decades of experience to ensure quality products and will see your job through from start to finish. Our tooling department features state of the art equipment, such as Wire EDM along with a high speed drilling or "hole popper" type EDM. We also utilize a ProtoTrak CNC lathe for turning and boring of tooling components as well as second operation machining of drawn parts.
Our production department consists of fourteen mechanical presses, most equipped with air cushions for fabricating deep drawn parts. We are able to "Draw" cups, tubes and flanges up to 2.5" in length from most all types of sheet metal. Our presses range in size from 5 to 75 tons. Production machining equipment is also available for drilling, countersinking and tapping as well as precise secondary lathe operations. In addition, tumble deburring services are available. Procedures to produce parts free of contaminants are understood and rigorously followed. Meticulous attention is given to incoming materials, as well as use of approved lubricants, cleaning and de-burring compounds and solutions.